I've added something very important to the footer on my website recently. See that down there? That beautiful little rainbow set of rings?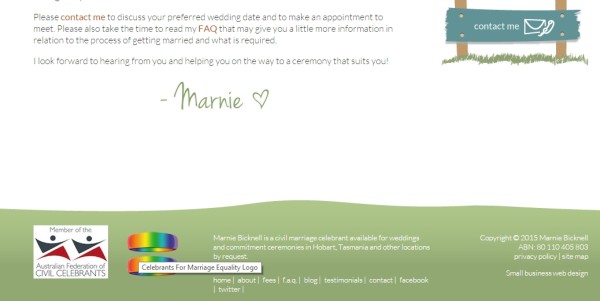 It's a very important logo that was recently created by fellow celebrants, Judy Aulich and Charles Foley, for celebrants to display proudly on their websites if they support marriage equality and respect and treat same sex couples and their relationships the same as opposite sex couples. You can read more about why it was created here.
I am extremely proud and happy to display this logo on my website. We are all human beings and nobody should be made to feel like a second class citizen because of who they love. There has been a lot in the media lately about marriage equality and equal rights for everyone in this country. I thoroughly enjoyed the rally for marriage equality in Hobart on the 8th of August and it was wonderful being surrounded by like minded people. It gave a real sense of hope that change is coming.
Marriage Equality will happen in this country and I can't wait!
There are so many wonderful talented photographers in Tasmania but more often than not that special date you've picked has been taken by someone else! Especially when it comes to the months when the weather is considered most stable – January, February and March. What to do, what to do? Think outside the box…or in this case, think outside the island!
Gemma Clarke is an award winning, international photographer based in Sydney. She doesn't charge travel fees to Hobart, so that's one less thing to worry about :) She loves a bit of adventure and going to new and different places with camera in tow to capture those special moments you'll treasure for years.
I've had the chance to work with her in a celebrant capacity and also as her assistant and I can't recommend her highly enough! I've seen first hand the way people just relax around her. A wedding day can be quite stressful for most people as the nerves kick in. You could swear that every wedding she does is for friends she's known for years because of the way people interact with her like she is a member of the family. She will go the extra mile for photos because she is passionate about weddings and people.
Check out her website for her exceptional photography and to see the weddings she's captured so beautifully in the last 7 years. She'd love to add more places in Tasmania to her list and if you are looking for a warm, relaxed and amazing woman to document your day, you won't regret contacting her to discuss your needs and figuring out a package that works for you.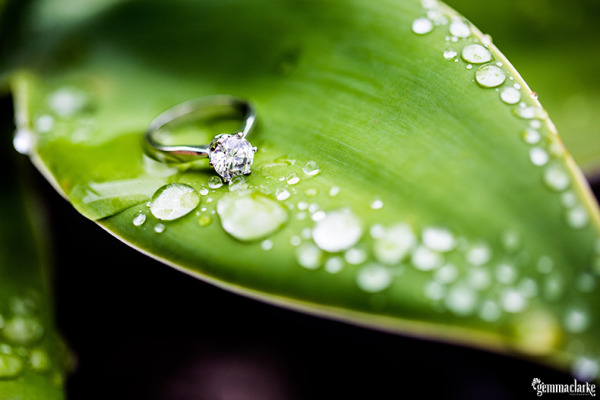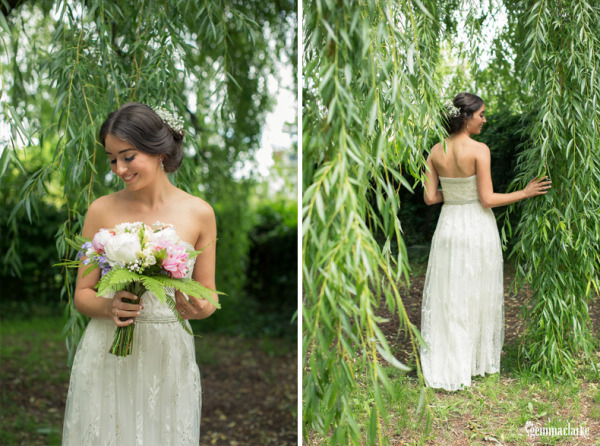 I do get asked quite frequently what my stance on marriage equality is. Am I all for it or do I believe that marriage should only be between a man and a woman?
I think if two people love each other and they wish to make a commitment to one another then does it really matter if they are both the same gender?
No, it doesn't.
We need to start focusing on the inside and not the outside. If there is love in your heart and you are willing to love and be strong together as a couple then I think you should have the choice to be able to marry.
It is a right that is sadly not being afforded to everyone in our society.
It's quite a personal issue to me and not just because I am in the wedding industry. Even if I was not a marriage celebrant I would be pushing for marriage equality to happen. Marriage is about creating your own family unit (with or without children) both in your hearts and legally and starting down a path together that establishes your story.
I am very proud to wear my Australian Marriage Equality ring and to show my support for ALL of society having their opportunity to marry.